Esale - Etsy Store Manager For Your Sales Boosting
The best Etsy store manager helps sellers increase Etsy sales by researching Etsy categories, auto tracking Etsy status, and optimizing Listing keywords.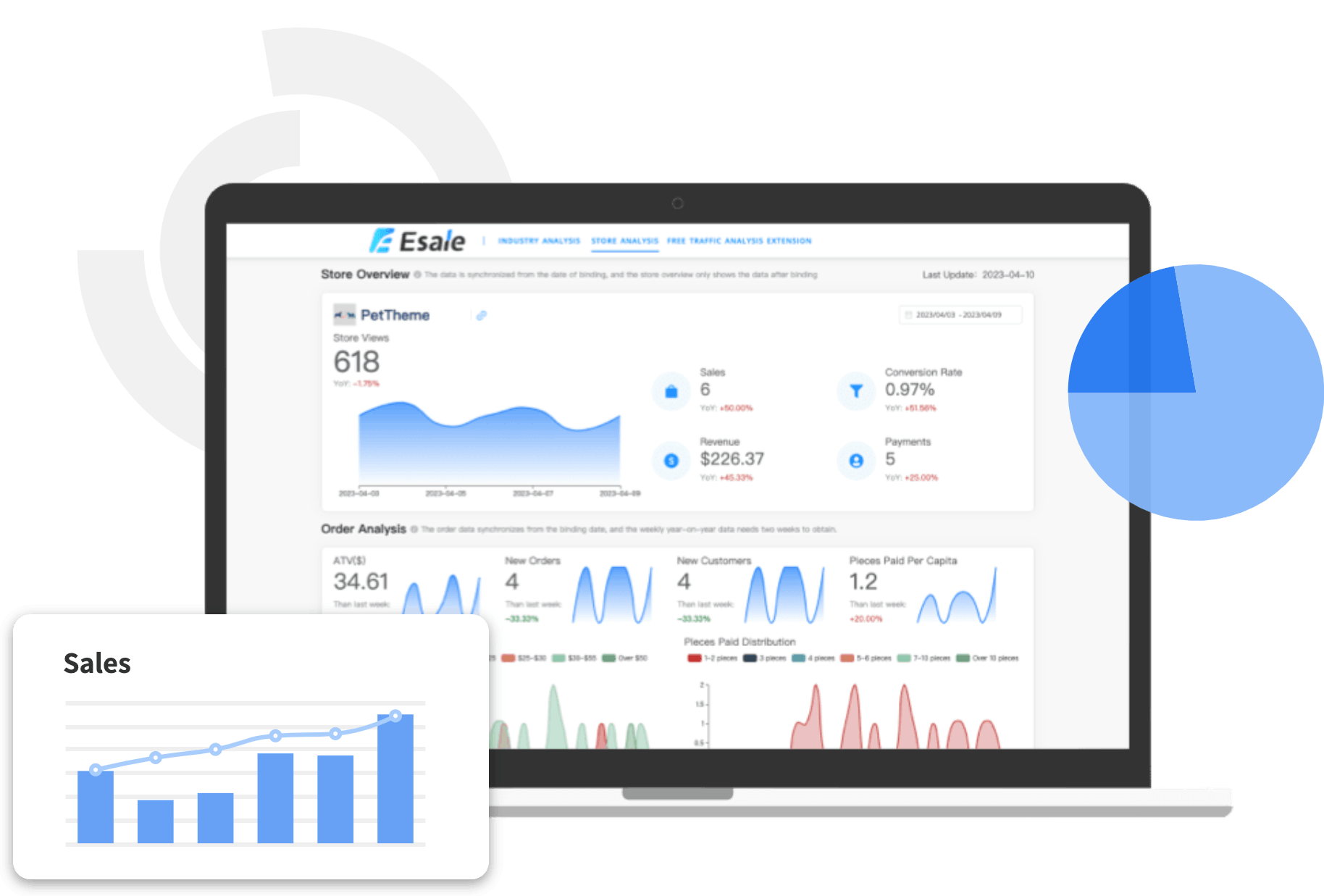 Optimize your Etsy sales and grow your business
Esale helps you know your Etsy store better.
The secret to easily selling products on Etsy is having a powerful kit.
Etsy Categories Research
Insight into opportunities and potential challenges in your market on Etsy.
Etsy Store Analysis
Identify strengths and areas of Etsy shop for improvement with data-driven insights.
Etsy Listing Optimization
Boost your Etsy listing visibility and sales with data-driven keyword research.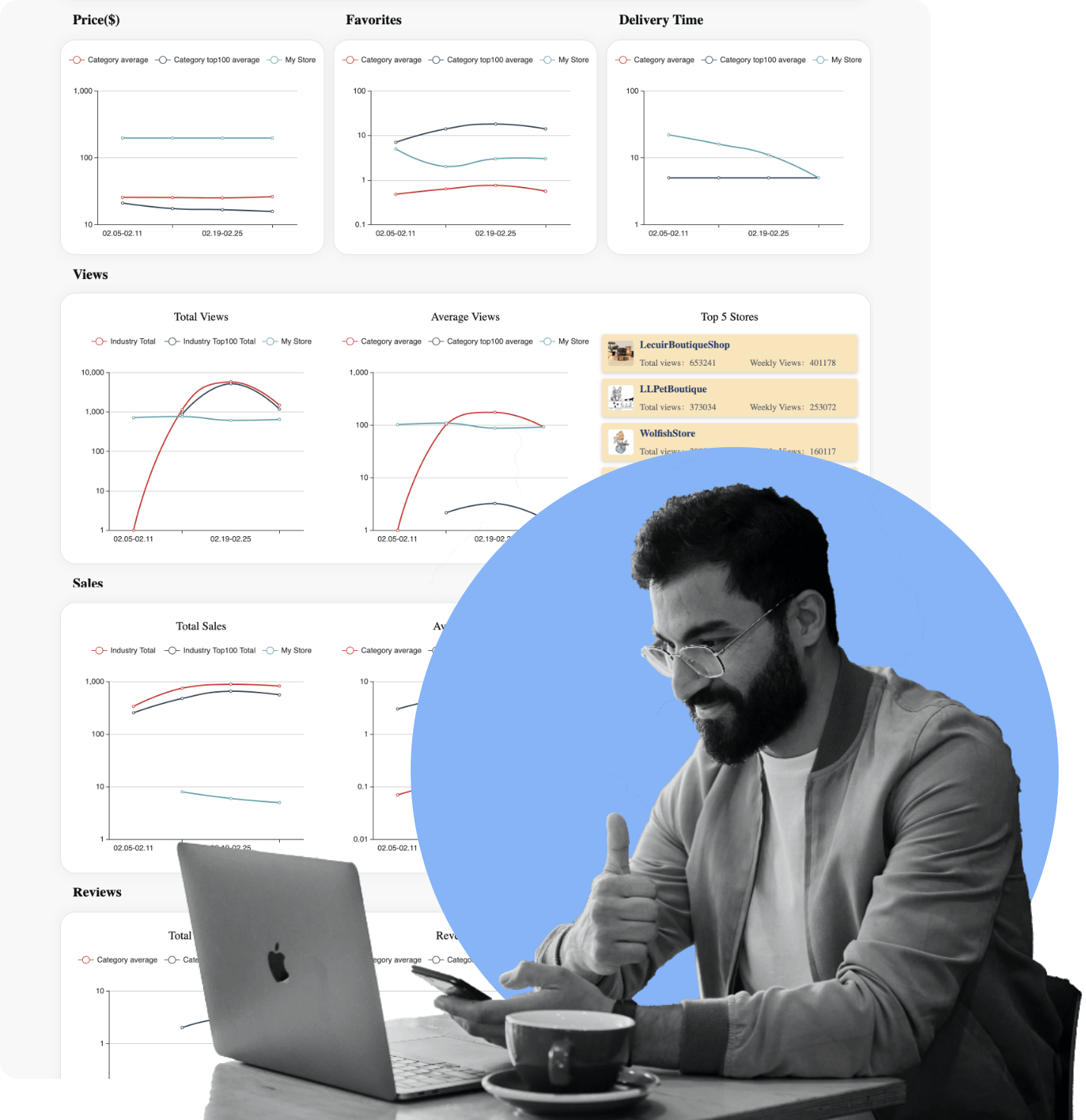 Etsy Categories Trends And Comparisons
Automatically analyze the primary Etsy categories to which store products belong and support a flexible selection of all Etsy categories analysis.

Provide the price, visits, sales, favorites, and comment rate of the selected category of your store, including the data of the entire category and the top 100 stores. Lists the best stores in each data index for in-depth research.

By comparing the data with the category and head competitors, you can know your position in the market and the weak links of store conversion, which can help improve the store's shortcomings and competitiveness effectively.
Etsy Keyword Analysis To Deconstruct The Traffic Code
Calculate the traffic potential of your competitors by analyzing the keywords they use, combined with the number of views, orders, and the difficulty of their rankings.

Gain an in-depth understanding of your store's keyword composition and find out what is holding back your store's exposure by comparing it to the category buzzwords.

Discover the product keywords that real shoppers search for on Etsy to optimize tags and titles and drive more traffic to your store.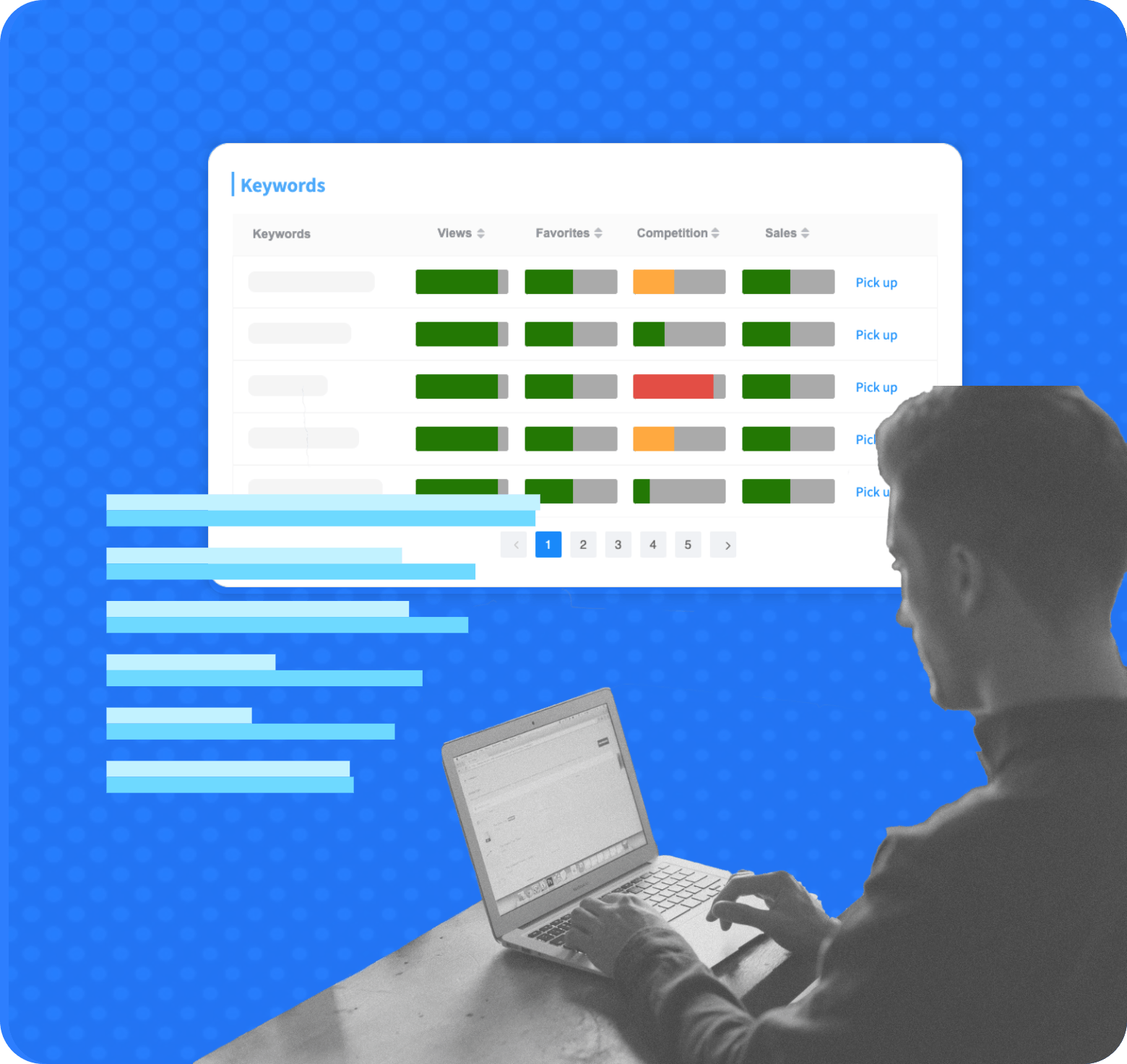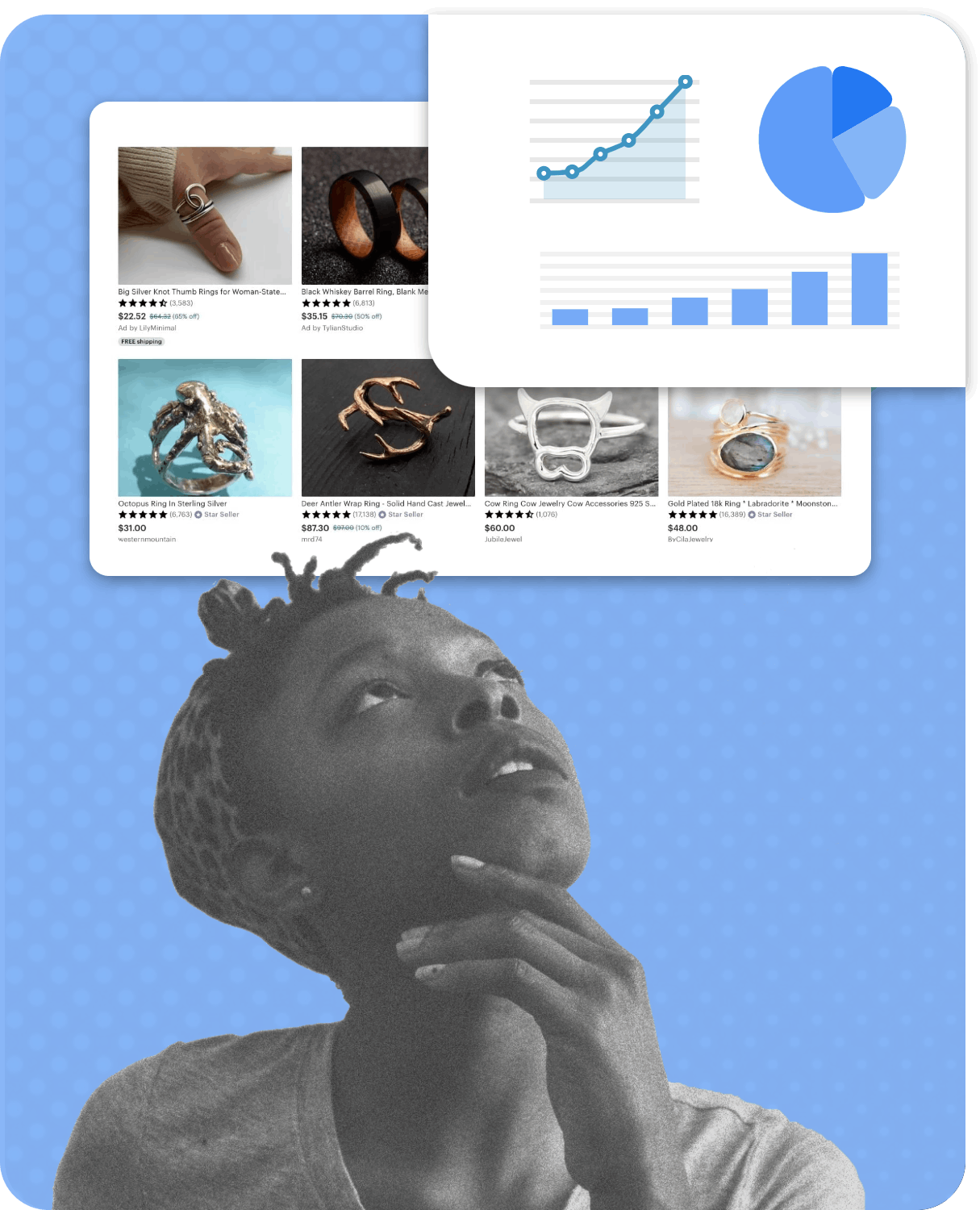 Optimize Store Management With Deep Analysis Of Etsy Order Data
As an Etsy store manager, Esale has an Etsy shop analyzer that automatically counts the number of transactions and new customers and analyzes the composition of the store's orders and their changing trends.

Display the price distribution of products sold, the quantity purchased by customers, and the country distribution of products sold, so that you can better understand the preferences of audiences in different regions.

Optimize your product strategy and increase your order rate by analyzing and simplifying orders in your Etsy Store.
Quick View Of Product Conversions To Uncover Potential Hot Products
View all your products in one place and centralize the views, sales, orders, and payment conversions.

Sort, filter, and search by different attributes to find the products you want to analyze quickly.

Identify potential hot products and assist in optimizing promotion strategy to create best-selling items.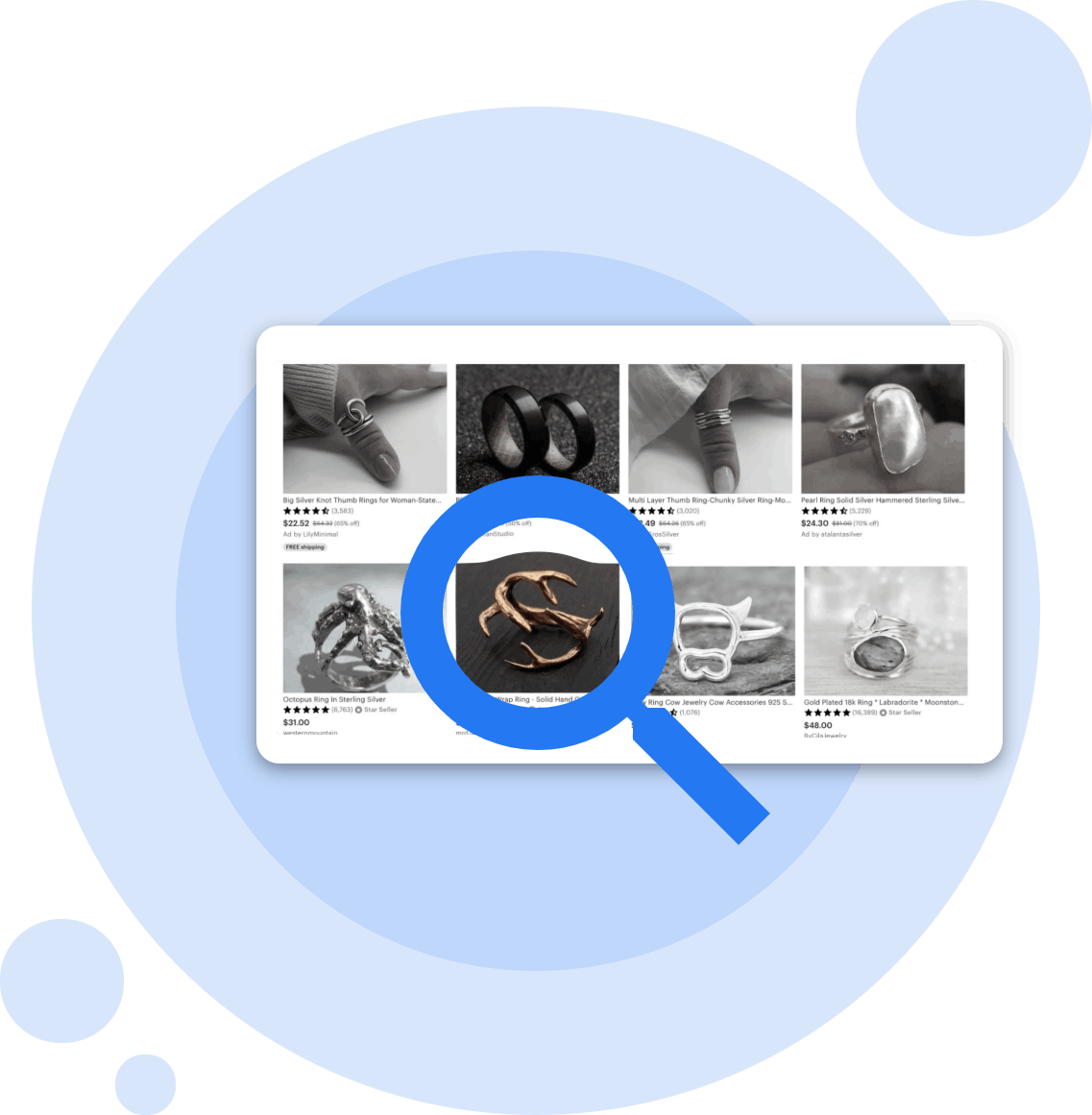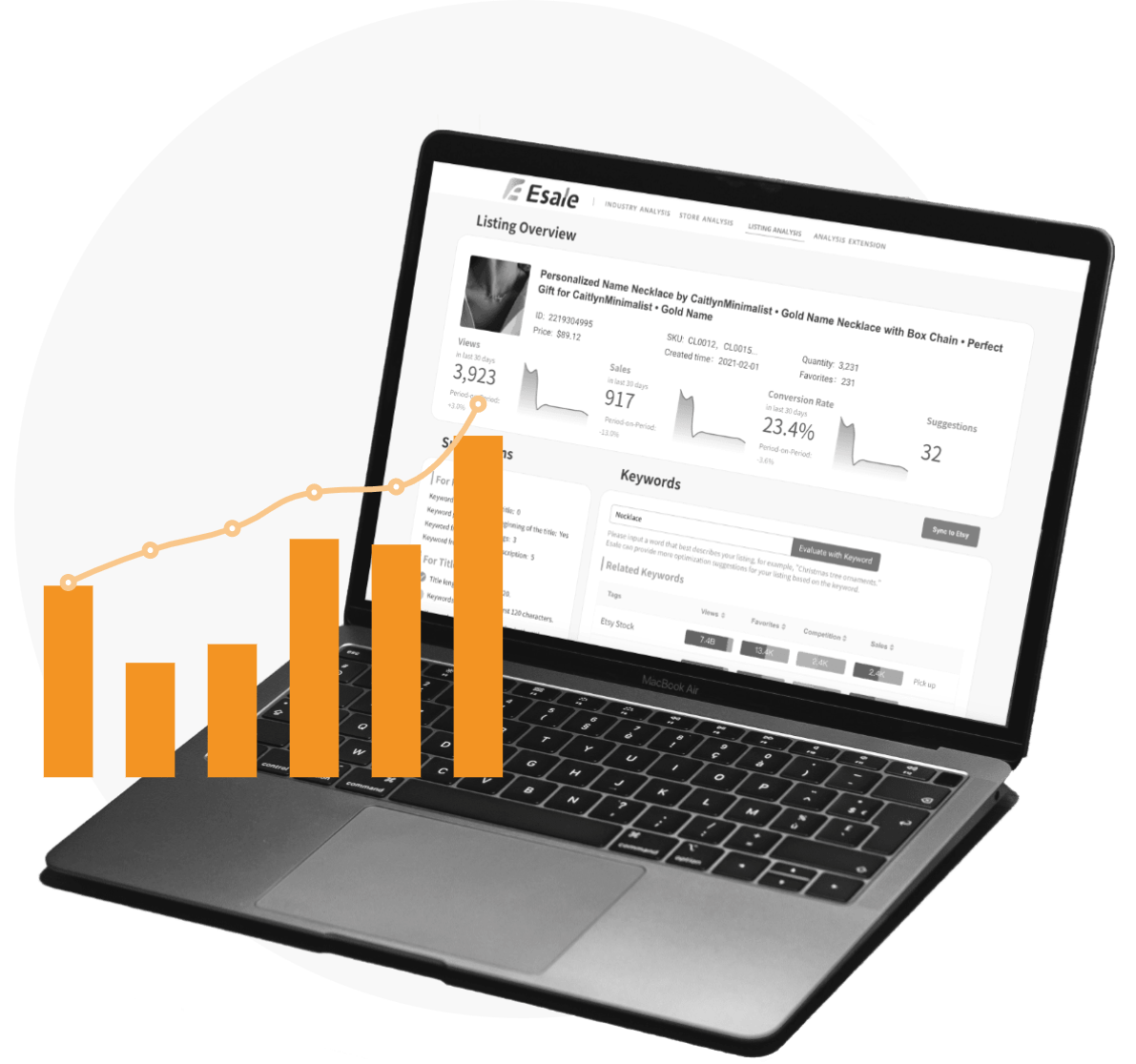 Etsy Listing Optimization To Improve Product Exposure
Synchronize the latest 100 listings, and analyze the views, sales, and conversion rates. Examine each listing and give optimization suggestions based on the Etsy seller's manual and Google SEO guide. Help increase your products' exposure, giving them more chances to be listed.

Provide quick optimization, real-time analysis, website synchronization, and one-stop operation for your listings. What you see is what you get!

With ChatGPT, Esale provides you with some listing templates, which not only improve efficiency, but also increase Etsy conversion rate.
What Our Customers Are Saying
---
Hear from real customers about their experiences with our product or service. See how our solution has helped them solve their problems and achieve their goals.
Esale has been a game changer for my Etsy business. The detailed analysis of my product conversion rates has helped me to identify and fix problems in my sales funnel, and the optimization recommendations have helped me to increase my income by 50%. I highly recommend Esale to any Etsy seller looking to grow their business.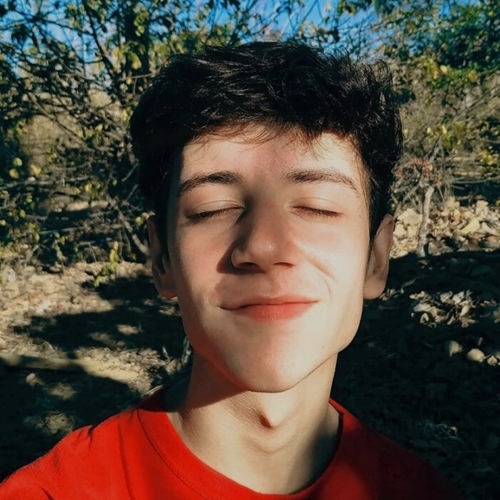 I've been using Esale for a few months now and I am amazed by the insights it has provided. It's helped me to understand my customers better and to make informed decisions about my pricing and shipping strategies. I've seen a significant increase in my sales since using Esale, and I can't recommend it enough.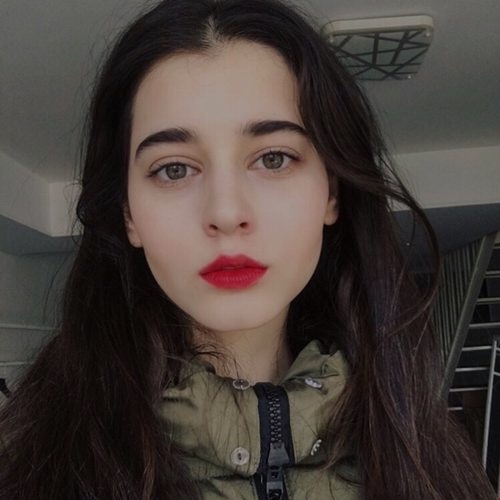 I was hesitant to try a new Etsy shop analysis tool, but I'm so glad I took the plunge with Esale. The user interface is intuitive and easy to use, and the results have been eye-opening. I've learned so much about my shop and my customers, and I've been able to make changes that have had a big impact on my sales. Thank you, Esale!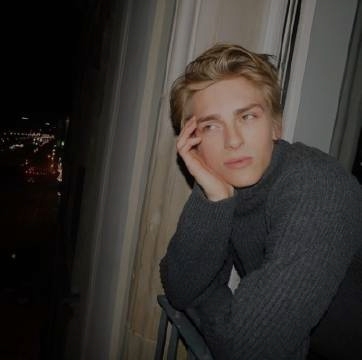 Double your Etsy profits with Esale!
Esale provides more support for your Etsy store management
Esale provides some Chrome extensions to help you improve your Etsy shop operation experience. These extensions can help you better manage your store, increase sales, and save time. Give these extensions a try to boost your Etsy selling productivity.
Esale - Etsy SEO tool for seller
Esale's Chrome extension with the same name aims to optimize your store search results. It directly moves the functions of Etsy Listing analysis, Etsy advertising analysis, store traffic analysis, and keyword analysis to your Etsy store management page to help you increase store views and increase profit.

Learn more >>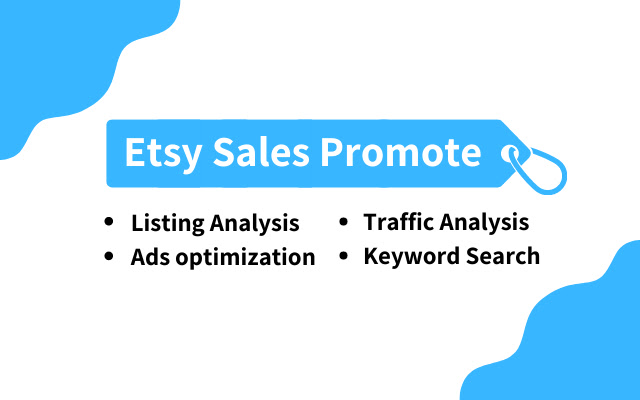 Frequently Asked Questions
---
Get answers to common questions about our product or service. If you don't find what you're looking for, feel free to contact us for additional support.