Marmalead Review: Is It the Best Keyword Tool for Etsy Sellers?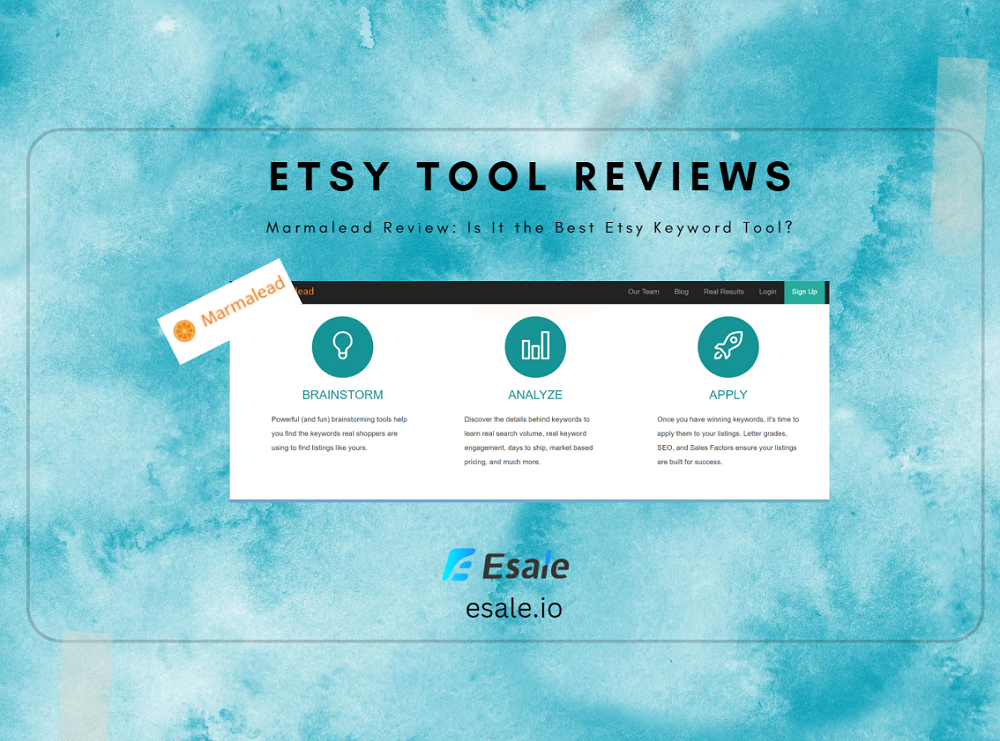 Are you an Etsy seller looking to optimize your product listings and boost your sales? If so, then allow me to introduce Marmalead, a powerful tool that can help you achieve just that.
What is Marmalead?
Marmalead is a search engine optimization (SEO) tool specifically designed for Etsy sellers. It helps you find the best keywords for your product listings, analyze market trends, and track your shop's performance. With Marmalead, you can gain insights that will help you make data-driven decisions to grow your Etsy business.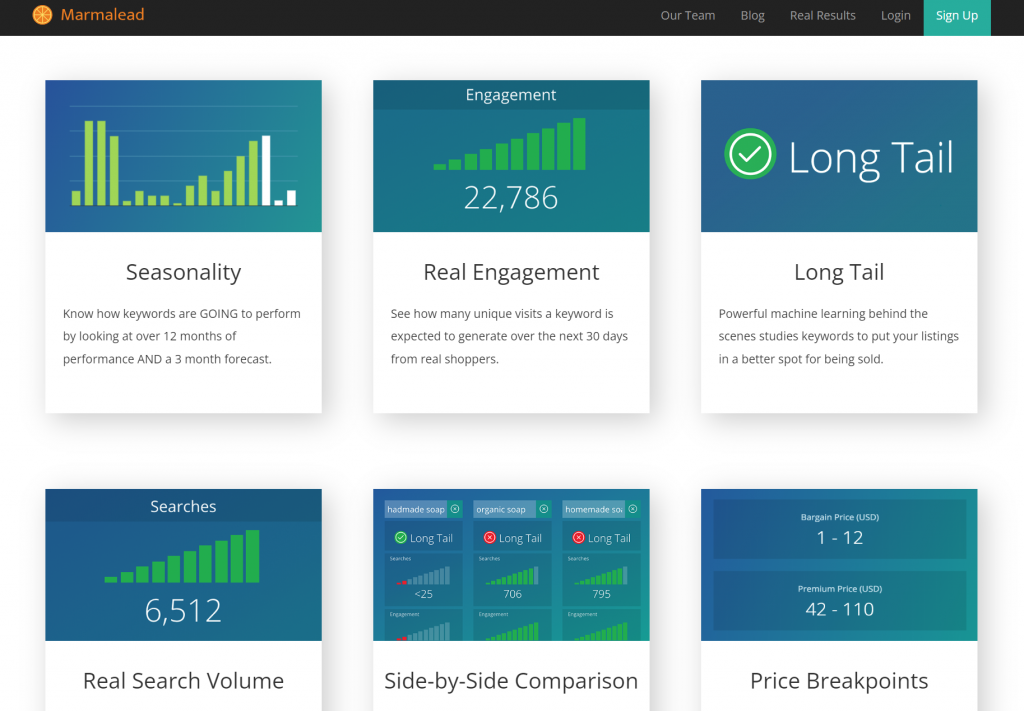 Marmlead Reviews: Is it worth It?
Firstly, let's take a closer look at Marmalead's features and how they can help improve your Etsy SEO.
Marmalead's keyword research feature is one of its most powerful tools. It allows you to search for keywords relevant to your products and provides detailed information about each keyword, including search volume, competition, and engagement. This data can help you choose the most effective keywords for your listings.
Comparing keywords is another useful feature offered by Marmalead. You can compare multiple keywords side-by-side to see which ones perform better. This can be particularly helpful when you're deciding between similar keywords for your listings.
Marmalead provides a grading system for your listings. Each listing is given a grade based on its SEO effectiveness. Marmalead also offers suggestions on how to improve your listings. This feature can help you identify areas where your listings could be optimized for better performance.
Storm is a unique feature that helps you brainstorm new keyword ideas. You enter a seed keyword, and Storm generates a cloud of related keywords. This can be a great way to discover new keywords that you might not have thought of.
The trending feature allows you to stay up-to-date with the latest trends on Etsy. You can see what products are currently popular and what keywords are being used most frequently. This feature can help you keep your listings relevant and attractive to potential buyers.
So, if you're a serious Etsy seller looking to grow your shop and increase your sales, investing in a tool like Marmalead can be beneficial. Its robust features and detailed analytics can provide valuable insights into your shop's performance and the market trends. This data-driven approach could lead to more effective listings and higher sales.
However, if you're a casual seller or just starting out, the cost of Marmalead might not justify the benefits. Moreover, while Marmalead offers an array of features, its focus on Etsy keyword research might be too narrow for some users, especially considering its premium price. Therefore, it's essential to evaluate your specific needs and budget before making a decision.
Marmalead Pricing: Is Marmalead Free?
Marmalead is known to be one of the more expensive Etsy SEO keyword tools on the market. It offers a monthly subscription plan priced at $19 per month. For those who prefer an annual commitment, Marmalead offers a discounted rate of $15.83 per month, billed annually at $190.
Marmalead does not offer a completely free plan. However, they do provide a 14-day free trial for new users. This gives you the opportunity to explore the tool and see how it can benefit your Etsy business before making a financial commitment.
As for discounts or coupons, Marmalead doesn't regularly offer these. However, the annual payment option effectively gives you a discount, providing two months free compared to paying monthly. It's also a good idea to keep an eye on their website or sign up for their newsletter, as they occasionally run promotional campaigns or special offers.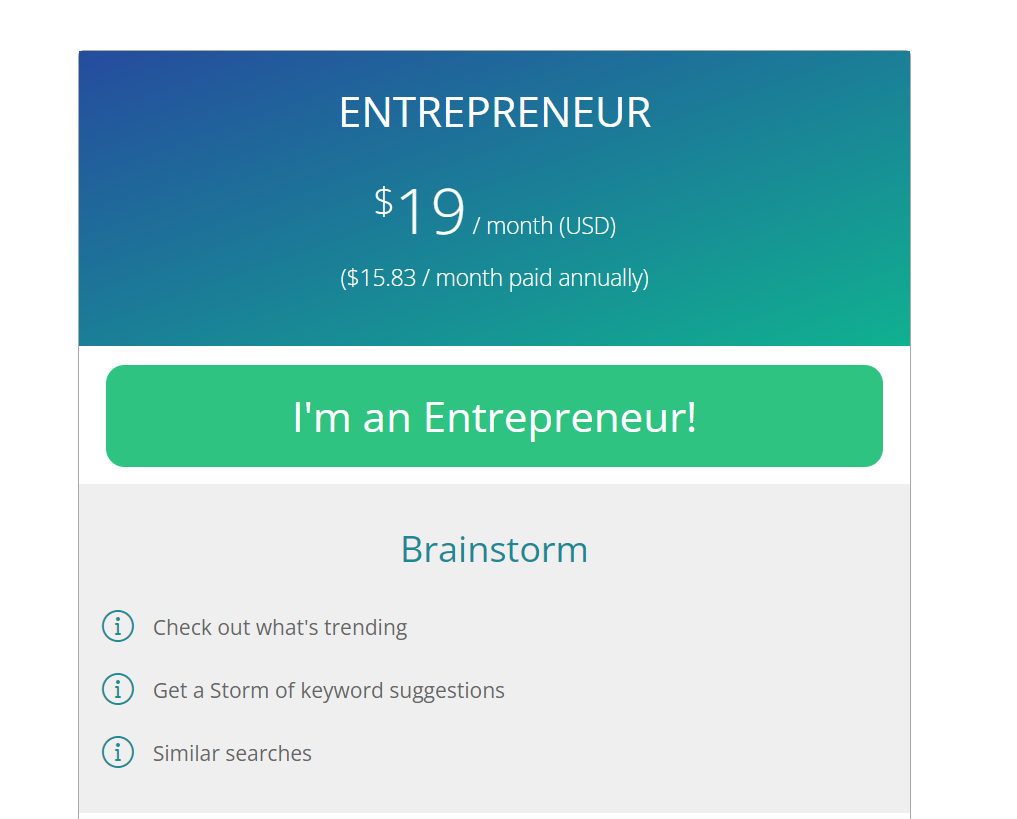 Marmalead Tutorial: How to Use Marmalead for Etsy?
Using Marmalead is straightforward. After signing up, you can start by searching for keywords related to your products. Marmalead will provide you with detailed information about each keyword, including its search volume, competition level, and engagement. This will help you choose the most effective keywords for your listings.
For even better results, use Marmalead's market research tools to analyze trends and identify popular products. You can also track your shop's performance and monitor how changes to your listings impact your sales.
Marmalead Alternatives: Which is your Best Etsy SEO and Keyword Research tool?
While Marmalead primarily focuses on Etsy keyword research, a variety of alternative tools offer comparable features and even more extensive services. Let's explore some of these options:
eRank (erank.com): This tool provides keyword suggestions, SEO advice, and market research data. It offers a free plan with basic features and paid plans for more advanced analytics.
EtsyHunt (etsyhunt.com): EtsyHunt allows you to monitor trending products and track competitor shops. It's a useful tool for market research and trend forecasting.
Alura (alura.io): Alura offers keyword research, listing optimization, and competitor analysis. It's designed to help you increase visibility and improve sales on Etsy.
EtsyCheck (etsycheck.com): This tool provides a quick SEO check for your Etsy listings. It identifies potential issues and offers suggestions for improvement.
DmmEtsy (dmmetsy.com): DmmEtsy offers keyword tracking and competitor analysis. It's a helpful tool for keeping an eye on your competition.
Toolsy (toolsy.io): Toolsy provides a range of tools including keyword research, competitor tracking, and analytics. It's a comprehensive solution for Etsy sellers.
ProductFlint (productflint.com): This platform helps you find profitable product ideas for your Etsy shop. It's great for sellers looking to expand their product range.
SalesDoe (salesdoe.com): SalesDoe provides detailed analytics and insights to help you understand your shop's performance and make data-driven decisions.
SaleSamurai (salesamurai.io): This tool offers keyword research and SEO optimization. It also provides a Chrome extension for easy access.
Seller-Way (seller-way.com): Seller-Way offers a range of tools including a keyword explorer, trend tracker, and title builder. It's a comprehensive tool for improving your Etsy SEO.
Koalanda (koalanda.pro): Koalanda provides keyword optimization and competitor analysis. It's a useful tool for improving your listings and standing out from the competition.
Don't Miss the Free Etsy Tool - Esale!!!
I'd like to introduce you to another tool that can significantly enhance your Etsy selling strategy. It's called esale.io, and it's a game-changer. And It's FREE!!!
What sets esale.io apart from other tools is its comprehensive suite of features designed to streamline and optimize your Etsy store operations:
Store Analysis Module: This feature is equipped with automated tools for customer analysis and sales mapping, providing you with a deeper understanding of your clients and how your products are performing across different regions.
Category Analysis Module: This module helps you assess your own performance and understand the dynamics within your product categories. It's like having a personal business analyst, keeping you informed about the trends and shifts in your category.
Listing Optimization Module: This feature is a boon for sellers, aiding in keyword importation, auto-generating optimized titles and descriptions, and even comparing your conversion rates with industry standards. With this tool, you're not just optimizing; you're strategizing based on data. And, it comes with a one-click feature that allows for instant syncing with your Etsy store. No more time wasted on duplicating content!
Ready to give Esale a try? Visit esale.io to get started.